It has been a roller coaster of emotions the last few days.  I came home yesterday, which makes me very, very happy.  But,  I still hurt a lot, I don't have much energy and all I want to do is lay around and sleep.  It has now been three days since my surgery, and I'm trying to remain Pawsitive.  Everybody says the first 2 weeks are the hardest, and I'm trying to remember that I shouldn't rush things.  The doctor says I have to have one of those cone things on my head, but since my daddy has been staying with me the last 2 days, I haven't worn it yet.  I think he's going to make me put it on tomorrow.  Right now, I'm just glad that my pawrents made the choice to let me live and be with them for more time  In the meantime, here are some pictures of me in healthier times.   I'm glad my pawrents finally figured out how to upload pictures so that all my new friends can see what I look like.  I would have uploaded them myself, but I had trouble putting the camera on the computer.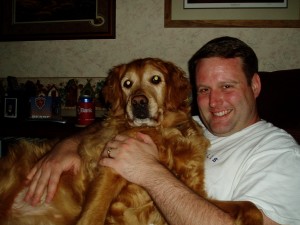 My daddy really loves me.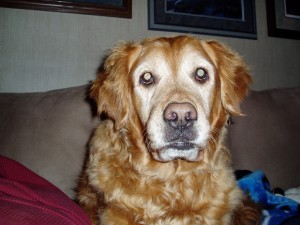 Are you talking to me????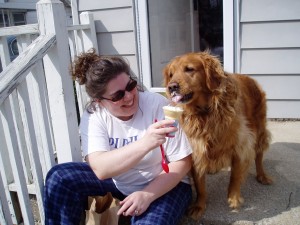 I love ice cream — and my Mommy.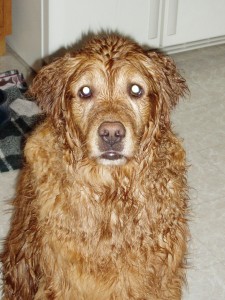 But I do NOT like bath time 🙂
I really like Chief Illiniwek.