Against my many protests, Mommy said I needed to see the groomer. I came back smellin' good and feelin' fuzzy. And of course, with a lot less fur. Daddy said I look more like a Golden Lab now. I call it my "summer do."  The groomer even blended in my surgery site shave with the rest of my coat.  At least now my Daddy can't say that it looks like I am wearing  a fur sweater!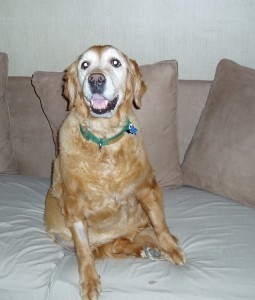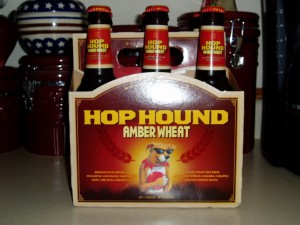 Always on the search for a new, fun beer, my pawrents came across this at our grocery store.  How awesome is it that they named a beer after all us Tripawds:)
I kinda think the dog in the picture looks like Riley – they both like to wear those sunglasses!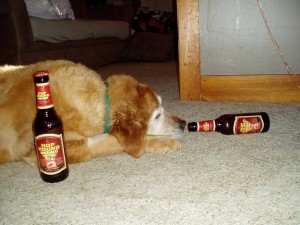 Hoppy Summer to all!!